8 January - 12 February
9:30am - 11:00am
Ages: 8 - 12
£4.00
Share this event with someone who'll love it:
From the Caribbean to South Asia, and from Africa to Britain, the Saturday Music Club offers a brilliant opportunity for budding musicians to learn a new instrument, sing and dance.
Everyone is welcome – no previous music skills are needed. Sessions take place every Saturday morning at Halle at St Michael's.
Children aged 8 – 12 can join the Discovery Club, taking place from 9:30 am. And older children aged 11 + can attend the Young Musicians Club starting at 10:15 am.
Young music-lovers can play different instruments like the violin, tabla, keyboard and tin whistle. There will also be singing and dancing, and the opportunity to meet professional musicians from many cultures. Children can bring their own instruments from home too.
Spaces for the Music Club are limited and children must be booked on in advance.
For more info: email learning@bandonthewall.org
09:00 am - 11:00am, January 8, 2022 - January 8, 2022
09:00 am - 11:00am, January 15, 2022 - January 15, 2022
09:00 am - 11:00am, January 22, 2022 - January 22, 2022
09:00 am - 11:00am, January 29, 2022 - January 29, 2022
09:00 am - 11:00am, February 5, 2022 - February 5, 2022
09:00 am - 11:00am, February 12, 2022 - February 12, 2022
Plan Your Visit
Opening Times:
Mon

10:00 am - 6:00 pm

Tue

10:00 am - 6:00 pm

Wed

10:00 am - 6:00 pm

Thu

10:00 am - 6:00 pm

Fri

10:00 am - 6:00 pm

Sat

10:00 am - 6:00 pm

Sun

Closed
36-38 George Leigh Street, Ancoats Manchester, Greater Manchester, M4 5DG
What's On Nearby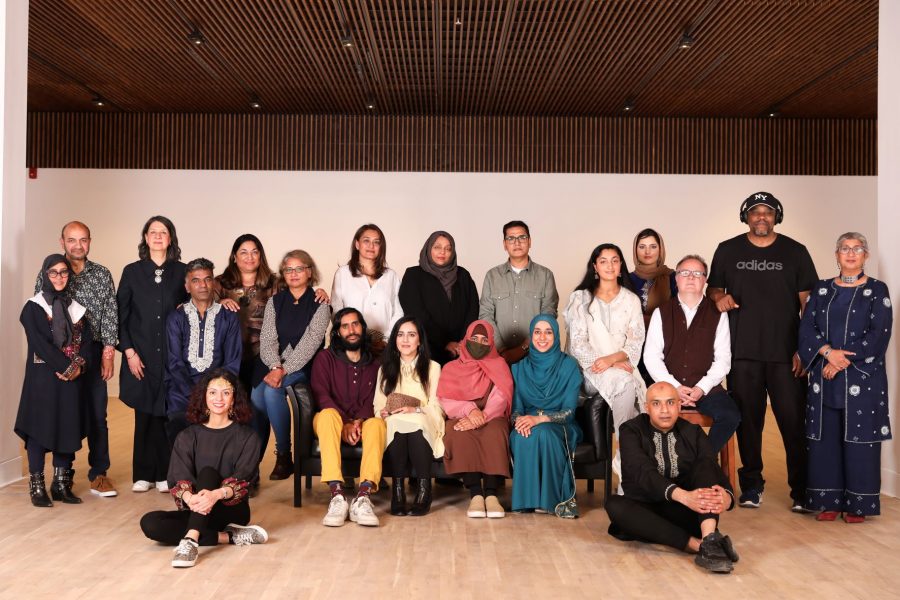 Rusholme
Hulme
From 22 Jul until 23 Jul
6:30pm - 4:00pm