Manchester Young Lives (MYL) is a charity that works with young people, offering a year-round programme of after-school and school holiday playschemes.
MYL offers evening youth sessions for local young people aged 11-16. The sessions are a great way for young people to learn new skills, connect with their communities and have fun.
All of this takes place within the safe and supportive environment of MYL's adventure playgrounds. Young people can take part in sports activities, performing arts and issue-based workshops. There will also be a wide range of enrichment activities too, including residential and leadership courses.
Of course, all of the activities are led by a team of dedicated and experienced staff.
4:00pm - 6:00pm, March 21, 2022 - March 28, 2023
4:00pm - 6:00pm, March 21, 2022 - March 22, 2022
4:00pm - 6:00pm, March 21, 2022 - March 21, 2022
4:00pm - 6:00pm, March 22, 2022 - March 22, 2022
4:00pm - 6:00pm, March 29, 2022 - March 29, 2022
4:00pm - 6:00pm, April 5, 2022 - April 5, 2022
4:00pm - 6:00pm, April 12, 2022 - April 12, 2022
4:00pm - 6:00pm, April 19, 2022 - April 19, 2022
4:00pm - 6:00pm, April 26, 2022 - April 26, 2022
4:00pm - 6:00pm, May 3, 2022 - May 3, 2022
4:00pm - 6:00pm, May 10, 2022 - May 10, 2022
4:00pm - 6:00pm, May 17, 2022 - May 17, 2022
4:00pm - 6:00pm, May 24, 2022 - May 24, 2022
4:00pm - 6:00pm, May 31, 2022 - May 31, 2022
4:00pm - 6:00pm, June 7, 2022 - June 7, 2022
4:00pm - 6:00pm, June 14, 2022 - June 14, 2022
4:00pm - 6:00pm, June 21, 2022 - June 21, 2022
4:00pm - 6:00pm, June 28, 2022 - June 28, 2022
4:00pm - 6:00pm, July 5, 2022 - July 5, 2022
4:00pm - 6:00pm, July 12, 2022 - July 12, 2022
4:00pm - 6:00pm, July 19, 2022 - July 19, 2022
4:00pm - 6:00pm, July 26, 2022 - July 26, 2022
4:00pm - 6:00pm, August 2, 2022 - August 2, 2022
4:00pm - 6:00pm, August 9, 2022 - August 9, 2022
4:00pm - 6:00pm, August 16, 2022 - August 16, 2022
4:00pm - 6:00pm, August 23, 2022 - August 23, 2022
4:00pm - 6:00pm, August 30, 2022 - August 30, 2022
4:00pm - 6:00pm, September 6, 2022 - September 6, 2022
4:00pm - 6:00pm, September 13, 2022 - September 13, 2022
4:00pm - 6:00pm, September 20, 2022 - September 20, 2022
4:00pm - 6:00pm, September 27, 2022 - September 27, 2022
4:00pm - 6:00pm, October 4, 2022 - October 4, 2022
4:00pm - 6:00pm, October 11, 2022 - October 11, 2022
4:00pm - 6:00pm, October 18, 2022 - October 18, 2022
4:00pm - 6:00pm, October 25, 2022 - October 25, 2022
4:00pm - 6:00pm, November 1, 2022 - November 1, 2022
4:00pm - 6:00pm, November 8, 2022 - November 8, 2022
4:00pm - 6:00pm, November 15, 2022 - November 15, 2022
4:00pm - 6:00pm, November 22, 2022 - November 22, 2022
4:00pm - 6:00pm, November 29, 2022 - November 29, 2022
4:00pm - 6:00pm, December 6, 2022 - December 6, 2022
4:00pm - 6:00pm, December 13, 2022 - December 13, 2022
4:00pm - 6:00pm, December 20, 2022 - December 20, 2022
4:00pm - 6:00pm, December 27, 2022 - December 27, 2022
4:00pm - 6:00pm, January 3, 2023 - January 3, 2023
4:00pm - 6:00pm, January 10, 2023 - January 10, 2023
4:00pm - 6:00pm, January 17, 2023 - January 17, 2023
4:00pm - 6:00pm, January 24, 2023 - January 24, 2023
4:00pm - 6:00pm, January 31, 2023 - January 31, 2023
4:00pm - 6:00pm, February 7, 2023 - February 7, 2023
4:00pm - 6:00pm, February 14, 2023 - February 14, 2023
4:00pm - 6:00pm, February 21, 2023 - February 21, 2023
4:00pm - 6:00pm, February 28, 2023 - February 28, 2023
4:00pm - 6:00pm, March 7, 2023 - March 7, 2023
4:00pm - 6:00pm, March 14, 2023 - March 14, 2023
4:00pm - 6:00pm, March 22, 2022 - March 28, 2023
Plan Your Visit
Whitnall Street, Moss side Manchester, M16 7EB
What's On Nearby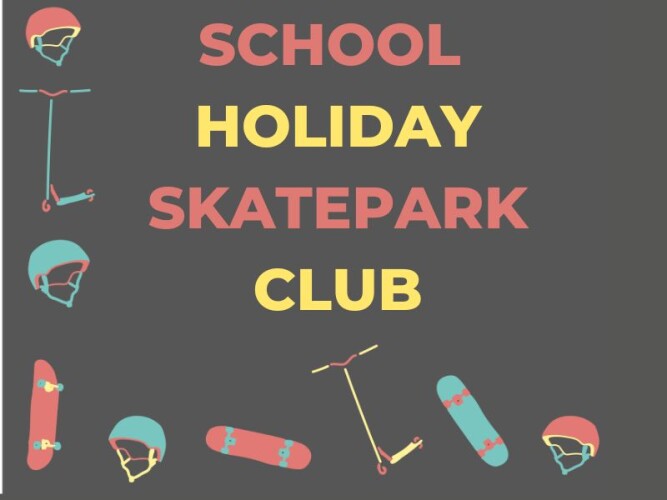 Ardwick
From 1 Aug until 2 Sep
12:00pm - 12:00pm