International Women's Day with Mothers Who Make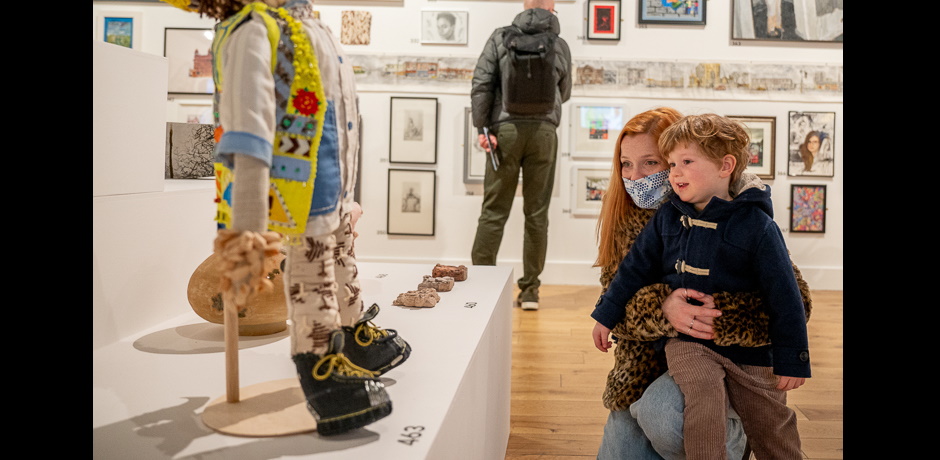 Image credit: HOME
8 March - 8 March
10:30am - 1:00pm
At HOME
Free
Share this event with someone who'll love it:
There will be a special edition of 'Mothers Who Make' taking place for International Women's Day.
Whether you're a regular to the group or would like to pop along for the first time, everybody is welcome. Join this celebration of all the amazing, creative mothers in Manchester.
The group will start with tea, coffee and cake, and then everyone will be invited to talk about their work for around 3-5 minutes. What a great way to share your art with others.
'Mothers Who Make' is a friendly support group and creative networking session for mothers who are artists.
The group welcomes mothers who are working in any creative discipline, and at any stage in their career.
The sessions offer a wonderful opportunity to share experiences, meet new friends and start work on new projects together. Children are absolutely welcome too, whatever their age.
Plan Your Visit
Opening Times:
Mon

10:00 am - 11:00 pm

Tue

10:00 am - 11:00 pm

Wed

10:00 am - 11:00 pm

Thu

10:00 am - 11:00 pm

Fri

10:00 am - 12:00 am

Sat

10:00 am - 12:00 am

Sun

11:00 am - 10:30 pm
2 Tony Wilson Place Manchester, Greater Manchester, M15 4FN
Hear about things in Manchester.